As we celebrate Halloween Week at the studio & move into November – there are many reminders & new updates, so please take a moment to review: 
New Exit / Entrance
Starting November 2 all dancers (including comp) will use the main entrance to enter & exit the building. Watch for an all studio email coming soon regarding this change. All dancers must be masked and comp dancers are encouraged to head straight back to their lockers to put away belongings.
Crazy Bun Challenge – This Week!
If you missed Crazy Bun challenge, you still have a few days left to participate. Dancers should follow the all-black dress code, but can get crazy with their buns during both Comp Classes & Ballet during our Halloween Week. Prizes will be given in each class.
Halloween Dance – Oct 31
This Halloween is on a Saturday and we will have DANCE! We know Halloween will look a bit different this year, but we hope you still find time to celebrate with family and friends.
Extra Practice Schedule (Dec 5-6)
Our extra practice schedule is now available. We do our best to be convenient, but also take into consider productive days (no 8+ hour days), therefore many dancers will be coming two separate days.  This is a REQUIRED practice that is included in your tuition and a great chance for the dancers to finish / polish routines!
Platinum Holiday Apparel Order: Nov 16 deadline
Our annual holiday apparel order is now available online – with new products & designs! A great chance to get some holiday shopping started.
Practice at Home
Just a reminder to have your dancer practice at home and review videos weekly to ensure they are coming to class prepared.
Radix Convention > Sign-up Here
Radix Convention is open to any dancer ages 8+. It is held January 16 & 17th at the Hyatt Regency Minneapolis (Deadline to sign up – Monday, December 14th). Outside cost is $280 for the full weekend. This event is organized and chaperoned by PDC. More details and schedule will be sent closer to the event. This sign up is ONLY for dancers attending both days in person. One day or virtual options are available – please email Talya@platinumdance.com. Click on the logo below for more info.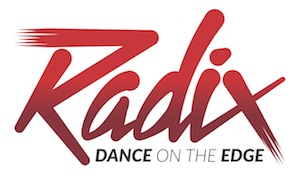 SDT Costume Consult
If you still need to schedule your SDT costume consult – email Talya ~
Holiday Skating Party "Reimagined"
Usually we would be reminding you of the date for our annual skating party at the Roller Garden, but instead – we will be hosting HoliDANCE Week at the studio (Dec 14-19) in all competition classes! Stay tuned for more details.
October Store Sale! – Oct 26 – 31
LAST CHANCE to take 31% off Capezio Dancewear in our store – sale ends Saturday! You can schedule a time with Miss Annie to shop, or if it's slow – you can pop-in.